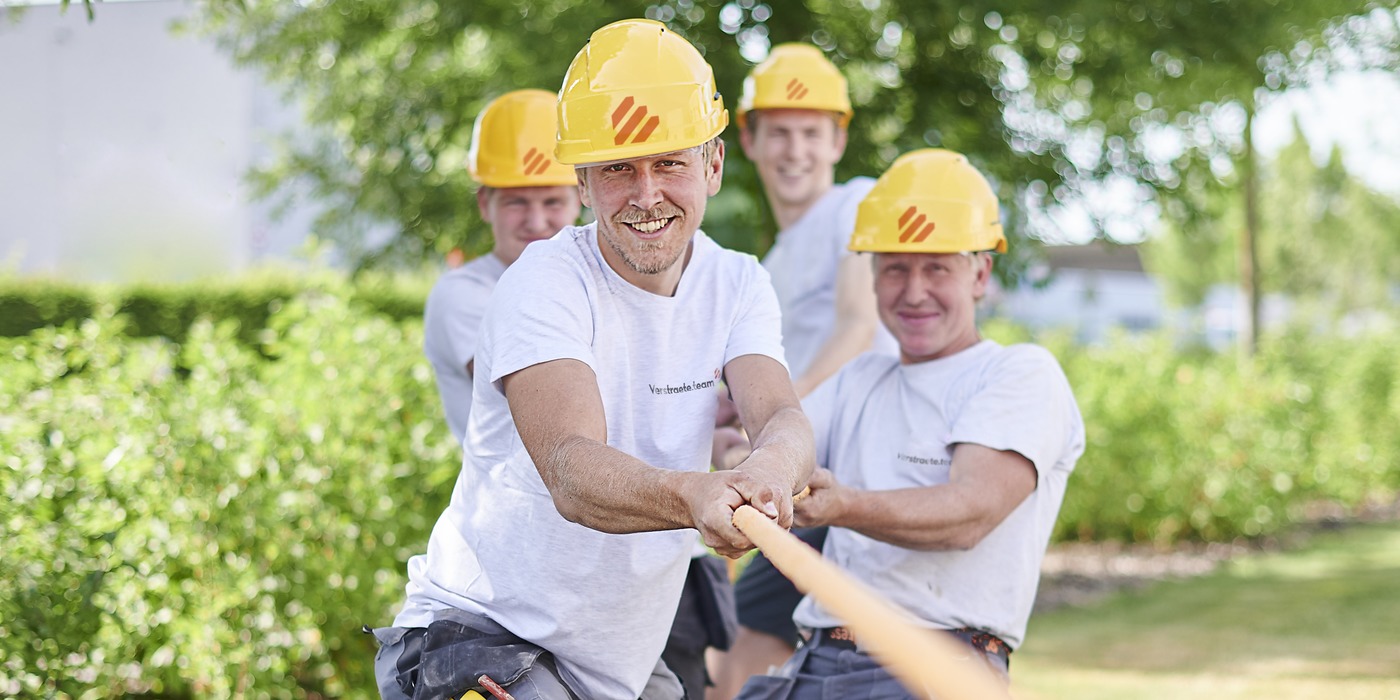 To complete complex construction projects with its many intervening teams and limited budgets in short time frames, constructive cooperation is a real necessity. Intense proactive cooperation from the beginning is the basis. Transparency leads to trust in each other as a construction team. Trust is the basic prerequisite for achieving the project objective.
All this is contained in Verstraete's concept.team
Teaming as a common thread
Concept.team is a unique form of collaboration to carry out a construction project without conflict.

The client and general contractor will work closely together from the early stages of the project. This continuous collaboration is the common thread throughout the project, during development, implementation and aftercare.

An early exchange of knowledge, needs and experiences guarantees an optimization of the project. This approach offers the greatest possible transparency, an excellent course of work and a rapid and efficient response option.

The close cooperation with the customer ensures a balanced execution in which risks and conflicts quickly become clear and controllable. Rapid anticipation avoids unnecessary costs during the construction phase.

A professional project team ensures cost and time reduction and also offers the guarantee of a high-quality realization.

You will find detailed information about this team concept on the site concept.team.
Step-by-step
In the first instance, the customer shares her needs, vision, objectives regarding the building she wants to realize. The concept team analyzes the needs, examines the location and checks the feasibility. This gives the broader scope of the project definition.

When designing the building, the concept team has a say or steers the concept according to the insights of the client. When designing, the concept team keeps an eye on the construction budget, the construction period and the construction quality.

In execution, Verstraete.team acts as general contractor and is responsible for the initially agreed construction budget, the construction period and the construction quality.

Further agreements on exploitation can also form part of the cooperation framework.
Lees ook